Tenant Loans
Tenant Loans are generally available to people who do not own their own property & are just tenants in the property where they live.
Furthermore, what this means is that not owning your own property doesn't allow you to put up property as collateral if it is required for certain types of funding & terms of getting certain credit.
So not being able to provide a property as collateral for a loan does not necessarily mean that you don't have any other options for loan funding as this is the exactly situation where you can apply for a tenant loan.
As the the credit is being given without collateral this also means that the loan, is in effect, becomes an unsecured loan.
Benefits & Disadvantages Of Tenant Loans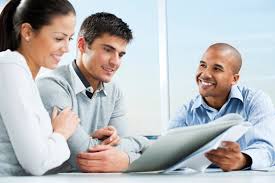 These type of loans are often the only option for people without property or for those who have a bad credit record, but whilst they certainly often many benefits there are also a few disadvantages associated with them.
Below are some points to take note of before committing to such a loan;
not required to provide immoveable property as collateral
they come at a higher than normal interest rate as they are seen as unsecured loans, ie high risk
these types of loans are relatively easy to secure even for people with bad credit
usually no credit check is required
quick approval process
While it seems fairly easy & quick to secure a tenant loan, it must be noted that they do come at an interest rate that will be significantly higher than that which would be charged by a mainstream bank.
Criteria To Qualify For a Tenant Loan
The application process is also hassle free but there will nonetheless by qualification criteria, such as the following;
must be over 18 years of age
must be able to provide proof of residence
must be a permanent resident in South Africa
must be able to provide proof of income & salary
Finally if you do take out a tenant loan & meet all your repayments, this would be an ideal way to build up a good credit record which you can use to secure cheaper funding in the future.
Just go to the following link for more information & to apply for a personal loan here…