How To Consolidate Debt
How to consolidate your debt with a debt consolidation loan…
Embarking on a debt consolidation plan will help you to settle all your debts & pay off just one monthly amount.
By doing this you should be able to lower the interest rate on your principle debt amount which means that your total monthly payment should be lower than the total of all the previous payment amounts.
You should also be able to negotiate better payment terms & receive other debt consolidation benefits as listed below.
One of the most common questions asked is "What is a Debt Consolidation Loan and How will it Benefit Me?"
Consolidating Debt entails taking out one loan to pay off many others. This is often done to secure a lower interest rate, secure a fixed interest rate or for the convenience of servicing only one loan.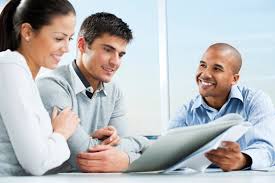 Debt Consolidation sometimes involves the combining a number of unsecured loans into another unsecured loan, but usually involves securing a loan (that can be used to service or settle a number of smaller laons) against an asset (for example property) that serves as collateral for the lender.
In this example, a mortgage is secured against the house and the col-lateralization of the loan allows a lower interest rate than without it, because by collateralize, the asset owner agrees to allow the forced sale (foreclosure) of the asset to pay back the loan.
Therefore risk to the lender (the provider of the debt consolidation loan) is relatively low which ensures that a lower interest rate is applied to the loan which ultimately saves the borrower money as the interest on all the smaller loans would be a lot higher than the interest on the consolidated debt loan.
In the case of credit card debt the debtor would be well advised to pay this off with the proceeds of a debt consolidation loan as the credit card interest would be significantly higher and therefore a significant saving would be realised for the debtor.
Summary of the Benefits of Consolidating Debt
One Loan, One Low Interest Rate
Reduced Monthly Repayments
No Initiation or Bond Registration Fees
Do You Qualify for a Debt Consolidation Loan?
Who qualifies for a debt consolidation loan?
Home Owners with property with a market value of at least R150,000
Combined Gross Income of at least R6,500 per month
Must be aged between 18 and 65 years of age
Furthermore applicants who have been blacklisted or have been declined by the banking institutions will still be able to apply for a debt consolidation loan »
You need to apply for your loan if…
you are an existing home owner needing a loan
you need to consolidate your debt to save money
you are blacklisted or have been declined by the banks
How to Apply
So to take advantage of the savings you can realise by consolidating your debt, click the following link to complete a simple online application form here »