Credit Cards
Need to apply for a credit card?
All it takes to get yours is to fill in & complete a simple online credit card application.
Furthermore, not only will you be able to get a credit card but also a great deal in terms of interest rates & special deals & benefits associated with having your own credit card…
Credit Card Application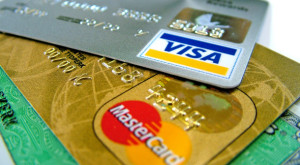 One of the most common questions asked is "How much will it cost to get a credit card?"
Well with a Credit Card you will pay 0% interest for the first 3 months which will increase to 19.5% after that – which is still a pretty good deal.
However, for a positive card balance you will earn as much as 8.5% interest at the current rates – not bad at all.
Other costs…
Annual Card Fee = R0,00
Access to some of the bank's preferential credit card accounts include services and products from the other companies in their group and also some great deals at select partner stores = R0,00
Lost Card and Travel Insurance = R0,00
In other words with your Credit Card all of the above would be included at absolutely no charge to you.
So how do you qualify for a Credit Card?
Generally, if you fit the following criteria, you should qualify to apply for your Credit Card…
You are over 18 years of age.
You earn R5 000 or more per month.
You have a South African bank account.
You are a permanent South African resident.
You have a valid email address.
Types of Credit Cards
Your Credit Card gives you the option to choose a card that suits you, but you can also choose up to three additional cards (secondary cards) that will then be linked to your main account.
Furthermore, you also have the option to have a Car Card™ or Petro Card to pay for petrol & vehicle maintenance so that you don't have to carry cash with you.
Your card will usually be linked to various reward programs to save you money & buy products with accumulated points for nothing.